---
►HOME > Corporate Information> Corporate Philosophy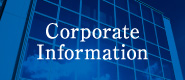 Since the company's founding 54 years ago, it's philosophy has been "Providing Profit to Valued Our Customers"
Providing our valued customers with profit, assures us of our company's continued growth and develop.
This philosophy will never change and we conduct our activities based on this belief.
In order to bring this philosophy to fruition, we are establishing, maintaining and developing a system that can support the requests of all of our valued customers.
With our ability to accumulate technology as key, all of our employees use their ingenuity, sense of design and speed, and endeavor to succeed.

Due to our customers and their patronage, a half century has passed since WashiON, KYORITSU KEIKI CO., LTD. was established, and we now push forward into the next half century.
Anticipating the arrival of the Age of Automation, we have been involved in the automation, rationalization, and elimination of labor of the industrial world through developing and proposing electric control equipment that is adaptable to sophistication and meets market needs while still considering its originality and high standard of quality.
Since our founding, our management policy has been, "A corporation is the instrument with which to accomplish the goals of customer service and standards of quality."
We believe that this company's growth is determined by considering its customers as its first priority and by providing them with a product of the highest quality.
This philosophy will not change in the future, and with this belief, we act. To achieve our goal, we will uphold and expand the organization to fulfill the demands of our customers, particularly in the areas of development and technology, and we will do so in a prompt and expeditious manner.
Our employees, through hard work and great effort, will creatively and swiftly strive to act upon our customers' requests utilizing the best resources available to them that we have obtained over time. We can fulfill any request with regards to our product.
We appreciate your patronage, and we welcome any comments or critiques you may propose.
Our brand name, "WashiON", consists of two parts. One is "washi", a part of the name of a beautiful mountain, "Washigamine", which is located to the northeast of our main factory. "Washi" also means "eagle" in Japanese, which is known as the king of birds for its mighty and hardy appearance among raptors. And the other is "ON," the first part of the two words, "only" and "one"; our company being the only one company developing and manufacturing one-of-a-kind products.
Kyoritsu Keiki, like an eagle trying to soar through the sky, starts the next chapter.